So you're a purpose-driven organization. Your purpose influences beyond ESG, marketing, culture, and business operations and throughout your ecosystem of suppliers and partners – acting as the benchmark by which your strategic decisions are made. Your stakeholders (all of them) understand and appreciate your 'why.' Congratulations. This is no mean feat.
And as a purpose-driven organization, you're well aware that the battle might be over, but the war is never won. Activating a purpose is both continuous, and holistic. The latter is crucial, because a lot of purpose-led companies may be doing the fundamentals right, but most aren't viewing purpose in every dimension across their cultures, their brands, their sustainability practices, and their businesses' wider ecosystem of influence.
Purpose is strategy
Most view purpose activation to be product-led. Entirely understandable – after all – why not go for the low-hanging fruit? If you're a car manufacturer with a strong sense of purpose, addressing the meaningful challenge of sustainable transport, your natural inclination would be to create more sustainable vehicles. But what about the electric vehicle charging network? Is it an open network accessible to competitor vehicles? And are you working with suppliers to ensure the components they provide are equally sustainable? Are supplier people policies and community outreach aligned with yours? And that's just one small portion of the entire activation pie.
Purpose must live in lockstep with the business strategy, and its objectives. It's top-down, not bottom-up, as the campaign-led, so-called 'purposeful' brands would have you believe. Purpose is strategic, not tactical. In as much as it isn't product-led, it's not campaign or tactic-driven. You can't think of enhancing your customer experience through your purpose without considering the impact on your supply chain. That's why all leadership needs to be on board with purpose since they can look at the interdependencies and intersections across the business, and deploy it within their respective teams.
Lessons from the leaders
A long-standing, purpose client of ours – one of the largest, professional services firms in the world – has been successfully activating their purpose over the last ten years by looking at every action holistically. Even one initiative focused on advancing gender quality (which they launched in 2021) looks at all the implications it has across the company's culture, brand, ESG, and business.
Unilever are the paragon of a purpose-driven company because they continue to stay true to their purpose – to 'make sustainable living commonplace'. It's been the core pillar behind their strategy for over fifteen years, and is central to every single business decision the company takes. For example, when Alan Jope was appointed CEO in 2019, he quickly announced that Unilever would discontinue any brands that failed to have a strong sense of purpose beyond being solely profit-driven. This meant removing €4bn worth of turnover from these very same brands. Unilever's 2020 earnings revealed that this seemingly bold move paid off: underlying sales growth of 1.9% despite the unpredictable and volatile year.
If being purpose-driven is your goal, you must appreciate that there is no finish line. The job is never done. The benefits of a well-defined and well-activated purpose are well documented, and undeniable. The risks, however, are far too great. Lest we forget the infamous Kendal Jenner Pepsi ad, Marks & Spencer's LGBT sandwich, or Lacoste's 'endangered species' polo-shirt line – all examples of product-led or tactical campaigns rather than business purpose activation.
The next time you think of your organization as being purpose-driven, ask yourself this one question: is my organization's purpose truly impacting every aspect of my business? If so, another congratulations to you.
If not, let's talk.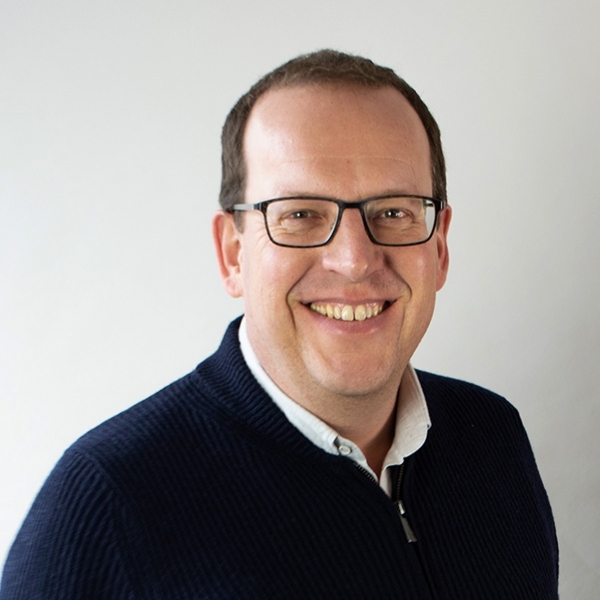 Managing Partner, Culture & Engagement
LinkedIn
Want to supercharge your purpose?
Having spent the last 10 years defining and activating corporate purpose for Fortune 1000 organizations, we can help you get the most out of yours.
Get in touch