In response to the changing needs of investors, society and employees, CEOs have quickly become the custodians of corporate purpose. It is now their job to define their own company's purpose – dedicating resource to understanding who their company is and what it stands for.
This year's CEO Purpose Report findings show that for the first time, purpose has passed the point of early adoption, with 27% of CEOs reporting their company has a purpose statement. In other words, over a quarter of CEOs have already defined their company's purpose.
Over the years, our CEO clients continue to tell us that defining a purpose statement is challenging enough, but activating it is even more so. This year's CEO Purpose Report findings validate that insight. 60% of CEOs who have or want a company purpose admit they are uncertain about how to enact it. Although purpose has now become a mainstay, it is clear there is an entirely new need for purpose activation.
The sequence of noticeable change
Embodying and embedding a purpose – through the business, culture, brand & marketing, ESG & CSR – takes years to get right. The first 18 months are crucial because if CEOs do not embed it significantly, the purpose withers into obscurity and becomes another fleeting business idea.
Embedding a purpose within an organization tends to follow a similar behavioral pattern. The organization can be defined into three segments: purpose embracers, fence sitters and purpose critics. At first, the majority of the organization (the fence sitters and purpose critics) struggle to buy into the purpose because the change is not felt right away. With time, the majority then become purpose embracers. There is a noticeable brand and cultural change – which drives growth that was otherwise hidden.
By invigorating a corporate culture with a newfound purpose, you unlock latent employee potential. By revitalizing a brand with a newfound purpose, your customers notice you have visibly changed – which drives consideration, brand strength, and commercial success.
The three-year journey
It is likely that in the wake of the pandemic, and before our next great, strategic inflection point, the need to be purpose-driven will only accelerate.
CEOs should not feel burdened by this possibility. Brandpie have defined and activated dozens of purpose transformation programs – and over ten years of expertise in this field has led us to identify what a three-year journey looks like.

Interested in activating your company purpose?
We've developed a purpose activation planning process that maps out how you can embed your purpose within the business in your first 18 months.
Get in touch
Purpose as a market advantage
Once defined, we start to embed purpose internally. We look at culture and processes – working it into existing initiatives or identifying what should stop as well as what should start. The purpose becomes a lens to guide decisions, from the everyday actions that employees take, to the more strategic initiatives the company takes.
Then we activate the purpose externally through the company's brand and marketing. Whether it's a new positioning, visual identity, website or a full-page ad in the Wall Street Journal, the new purpose alerts the world that the company is progressive, dynamic, and in tune with its customers.
We worked with a large, established organization in 2012 and over time, helped them become the first ever purpose-driven and purpose-led professional services firm. Their eight-year journey began with a new CEO who wanted to grow the organization in the face of a world that was still recovering from the 2007-2008 financial crisis. People lost their jobs, banks had gone bust, and there was a general lack of confidence in the capital markets. The new CEO called on us to help them define their purpose, ambition and strategy.
The new purpose was born and it signaled that the company – a complex organization with a rich history – was changing for the better. We launched the new purpose internally and externally in 2013 and the impact was immediate. The firm's partners were all aligned with the idea, and their most important CEO clients saw the noticeable change, which sparked several new business conversations. Over the course of the next eight years, they embraced the new purpose as the central organizing idea for their business plan, which led to over 135,000 employees hired, 6% uptick in employee engagement, 8% CAGR, and increased brand strength.
Being purpose-driven is a journey that can begin at any time. Whether CEOs are new to an organization, facing regulatory change, targeting expansion, divesting company assets, considering a merger or an acquisition – a well-defined and well-activated purpose can guide CEOs and their team through these moments, and contribute to sustainable growth.
Managing Partner, Culture & Engagement
LinkedIn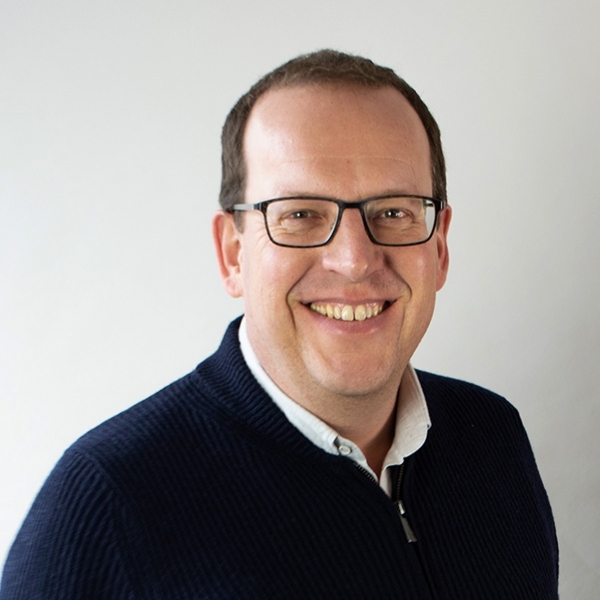 CEO Purpose Report 2021
Is purpose more than just a corporate buzzword? How does it affect business performance? And has it reached a tipping point in 2021?

Find out what over 700 CEOs across six markets truly think about purpose.
Explore the report