The business landscape has changed dramatically over the last decade. In the wake of the 2008 financial crisis, companies were forced to re-think their strategy and positioning in the marketplace.
This period has also seen the rise of 'purpose' as an idea. While most industry leaders would agree that purpose in business is important, very few can actually agree on what it is and why it's useful.
To answer these questions, we polled over 700 CEOs in Germany, France, the UK and the US to understand more about how the modern CEO creates value. What we found was surprising.
Consider this: a newly appointed CEO has only 90 days to make an impact, a task made harder by having to shoulder broader responsibilities than ever before. These leaders recognise that purpose has a role to play in driving profit – but few are using it do so.
While creating shareholder value is still a key responsibility, CEOs must also focus on creating long-term value in a variety of different ways that keep multiple stakeholders happy.
Driving value in an age of change
It's always been hard to ascribe long term value to short term decisions (and vice versa). In most public companies, CEOs are questioned on earnings targets above all else; reporting procedures are rigid, and they operate within a demanding, growth-focused framework.
But while existing structures might prioritise the short-term, more CEOs are recognising the need to address long-term business sustainability by looking to customers, employees and society to create the value shareholders expect, and to make a positive social contribution. 78% of CEOs seek to create value "by improving long-term business sustainability", while 65% of CEOs seek to create value "by increasing shareholder value above all else".
Interestingly, driving value "by fulfilling customer needs", "by investing in people" and "through a positive contribution to society" all ranked higher than "by increasing shareholder value above all else". This evolution is a natural reflection of increasing consumer expectations and new internal responsibilities.
Short term solutions aren't the best way to address today's societal and business challenges. Since 2012, however, two-thirds of CEOs believe short-term pressures have accelerated, and 78% agree they have just 90 days to prove themselves.
Taken as a whole, it's clear CEOs are under increased pressure to drive value and deliver results.
Consumers' positive expectations
Leading with a clear, coherent and compelling long-term purpose can help CEOs meet these new expectations.
In fact, 64% of people globally expect CEOs to lead on social change rather than waiting for government intervention. This suggests that today's consumers want brands to do more than simply sell a product or service – these companies must now insert themselves lead on the issues that matter most.
There's now a growing expectation that CEOs will use their positions and businesses to step in and solve social and economic issues that governments, or society as a whole, are failing to address.
This expectation comes from more socially engaged consumers, employees, fellow leaders, business partners, investors and protest movements, who increasingly look to CEOs to take action on their behalf.
Millennials have also brought this desire to the fore. When asked what businesses should aim to achieve, 63% of millennials chose 'improve society' over 'generate profit'.
It's now clear that businesses (and CEOs) must now lead with purpose or risk ostracising consumers.
The benefits of a long-term view
While immediacy plays on human emotion, taking a longer-term view can help businesses resonate with new consumer behaviours and expectations.
Similar to Gresham's Law, short term thinking pushes out the long term. CEOs know they need to address the long term but are typically judged on short term success.
Today, most CEOs know that their businesses need to improve sustainability over the long term. In fact, many CEOs even claim this belief as a personal philosophy. Yet they struggle to turn this belief into action.
So, is it possible to achieve balance between a short and long-term approach?
Well, purpose can be used as the vehicle to connect both of these views. Purpose goes beyond short-term considerations and has a higher role for the business and the role it wants to play in society. It gives organisations the license to address longer-term issues like environmental impact and a positive contribution to society.
This is, in part, why purpose has seen such lift off within the business world. It enables you to make your intentions clear to your market. It's clear that purpose is no longer seen as just a corporate social responsibility initiative; a growing number of CEOs see its value being used in wider areas of their organisations.
In fact, 43% are using purpose to influence advertising and branding, 22% to set the direction for the business and a further 20% to recruit and retain talent.
Whatever its function, CEOs need to use purpose as a means of driving value – both now and into the future. This lends itself to more than just shifting consumer demands and expectations; it can also drive profitability and keep shareholders happy.
That's a win-win for everyone.
---
Originally published on the Business Chief website.
Photo by Efe Kurnaz on Unsplash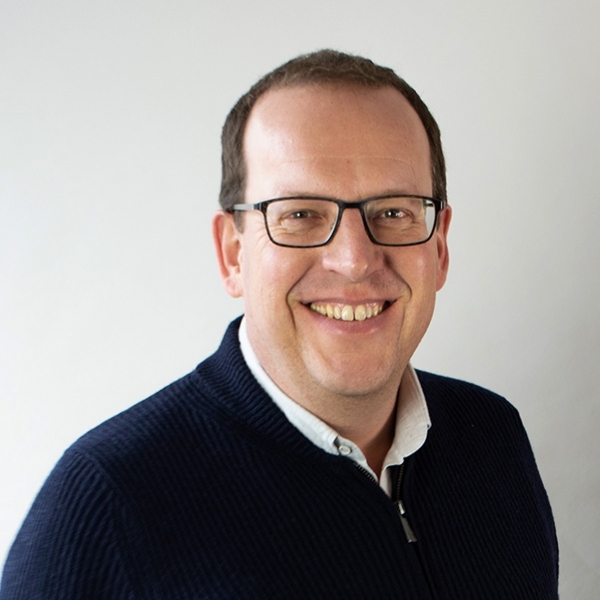 CEO Purpose Report
We conducted the world's most comprehensive study of how CEOs view the role of purpose and its impact on the performance of their business.
Explore the report