Brandpie went virtual very fast. We've worked remotely with our clients for quite some time, but this was the first time the whole company had been split apart with everyone working from home across the UK and the USA.

To find out how the team was coping our employee engagement team developed VYTALS Home Working.
The online collaboration session they created was pure therapy for everyone. I could see it was cathartic for all of us to see that we shared the same concerns and feelings. It also helped me to finalise my approach to how we were going to pay people over the coming months, communicate with the team and build up our 'virtual working' software skills.
VYTALS Home Working uses an online collaboration platform we've been using with clients for over five years. What makes this different is:
It's like a virtual focus group, with all responses visible by participants in real time
It's anonymous, so people really share how they are feeling (we needed that psychological safety)
It's moderated
It's fast to set up and organised
We found out what people were really feeling.
Within two questions, we got to the heart of how people were feeling.
There was a collective anxiety around company performance and job security
Some concern around the feeling of isolation and mental well-being
People really miss the banter and informal office interactions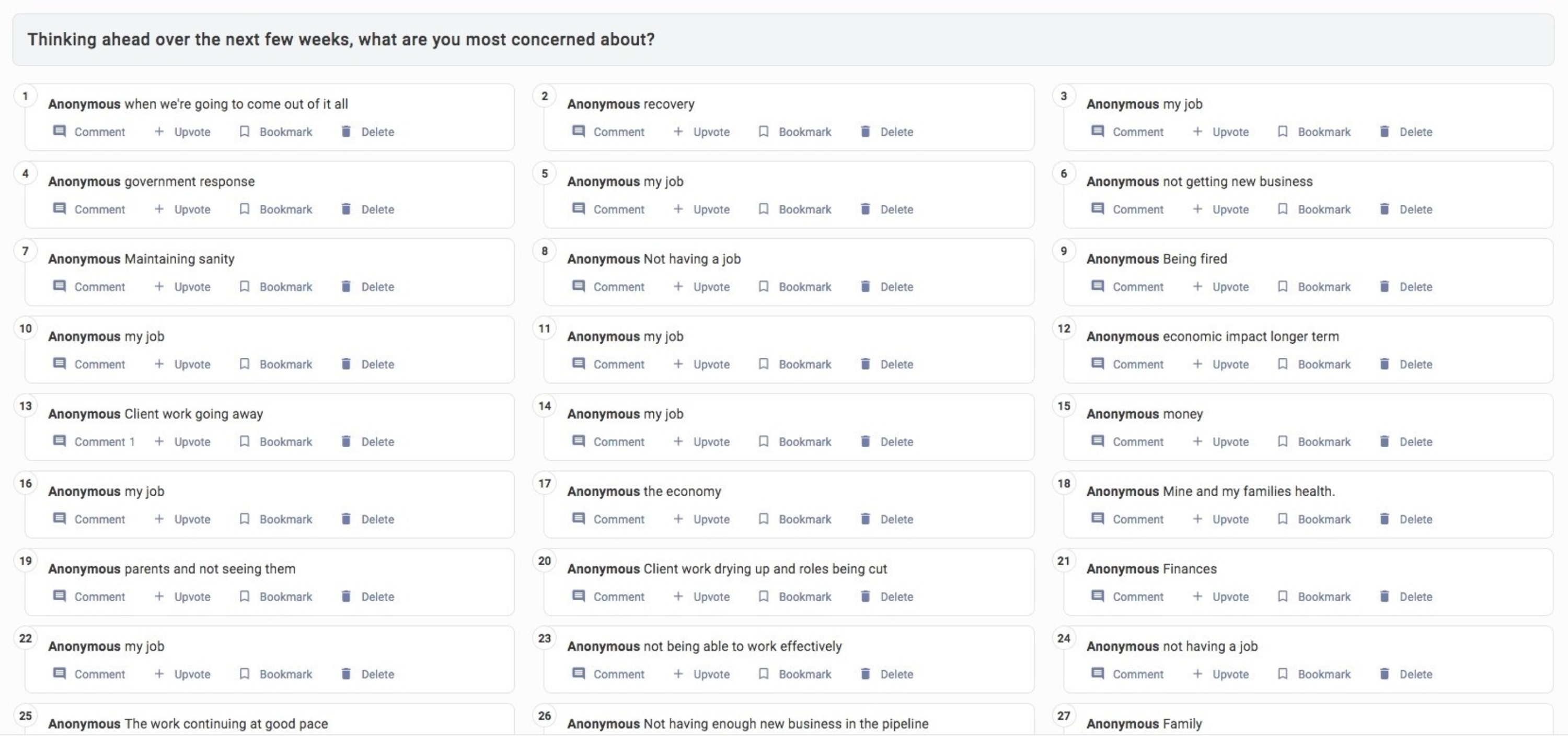 Maybe none of these seem like big surprises, but to see it live, directly from my people, had a big impact for me as a leader. It meant I could, in less than a day, start to develop solutions that we knew would help.
We also found the positives.
Despite people's anxieties, there was some encouragement.
People are enjoying the spare time they have – cycling, running, spending more time with family. In response to that, we immediately set up a Brandpie Strava Club.
On a much bigger scale, people are optimistic about what this could mean for culture and society in general. They're expecting a reset, and they're already thinking about what that might look like.
One of the most striking things was that people don't want to constantly be talking about covid-19. They want to focus on being business-as-usual. They want to be positive.
One simple session made all the difference.
Within 45 minutes, the mood had shifted. People found the session provided a big release. They were relieved to feel like they weren't alone in their worries and questions. They felt listened to and involved. We were encouraged by the positivity and it reinforced what a tight knit team we are.
I would urge everyone to do the same. Find out how your people are really feeling. Give them a voice. Let them offer you the solutions that they need to make this new way of working a positive and sustainable solution.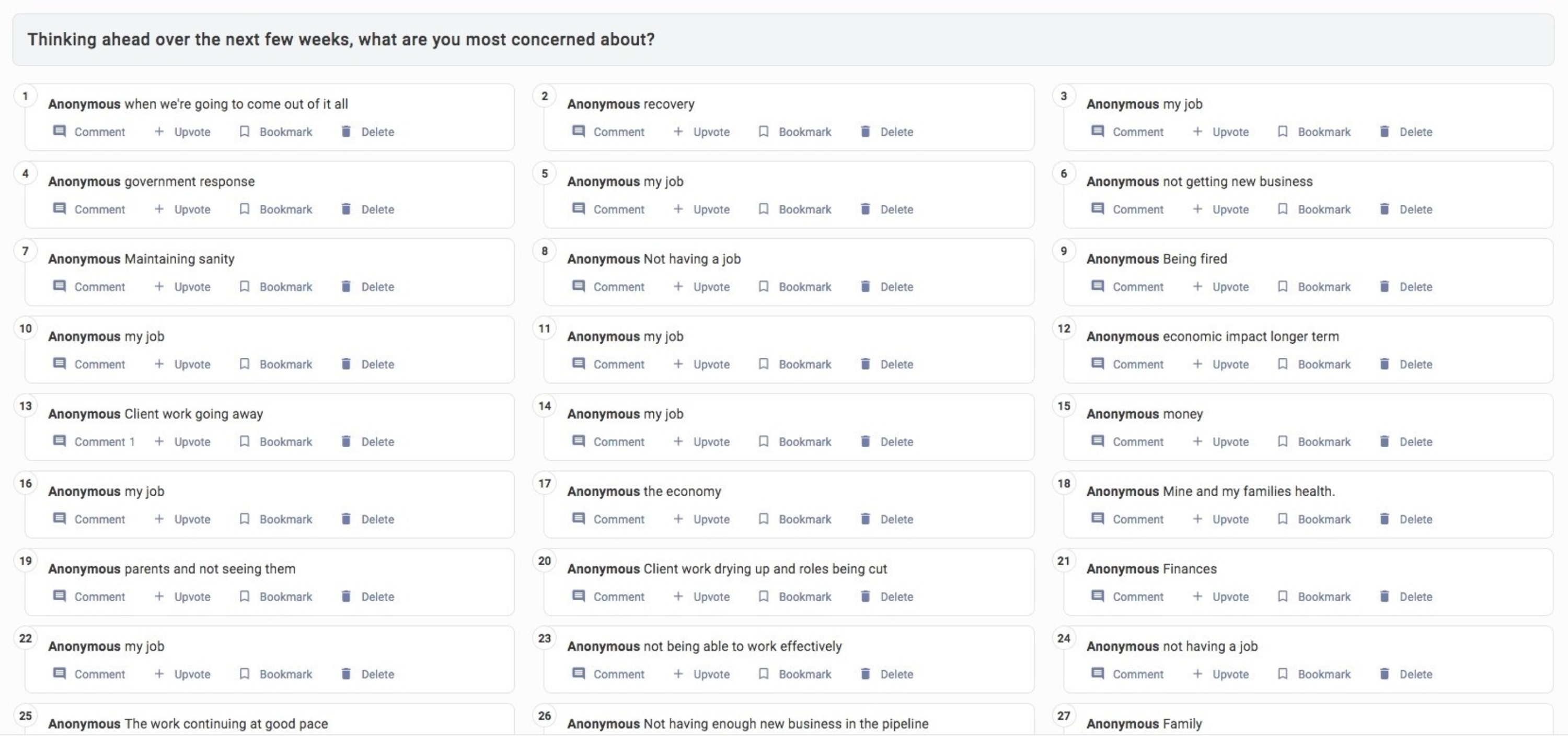 Home working under the current circumstances is going to pave the way for a new work life balance for sure. Take today as an opportunity to work with your people to make it as positive a transition as you can.
You can download the questions we used here.
If you want to find out how VYTALS Home Working can help you in the coming weeks through a moderated session please contact ed.smallman@brandpie.com
---
Originally published on LinkedIn.