Brandpie's latest CEO Purpose Report has uncovered that the number one challenge CEOs expect to face over the next five years is finding the right talent.
Furthermore, Brandpie reports that 98% of CEOs surveyed agree that the new generation of talent have different expectations from previous generations – with emotional considerations such as alignment of a company's culture and values trumping benefits like flexible working, training, and access to technology for the majority of millennials.
The report also highlights the importance of long-term vs short-term value creation, revealing that that while 76% of CEOs surveyed believe corporations need to shift focus from short-term profit delivery to long-term value creation, in 2019, McKinsey reported that less than 5% of CEOs have successfully made that shift to focusing on the long-term horizon.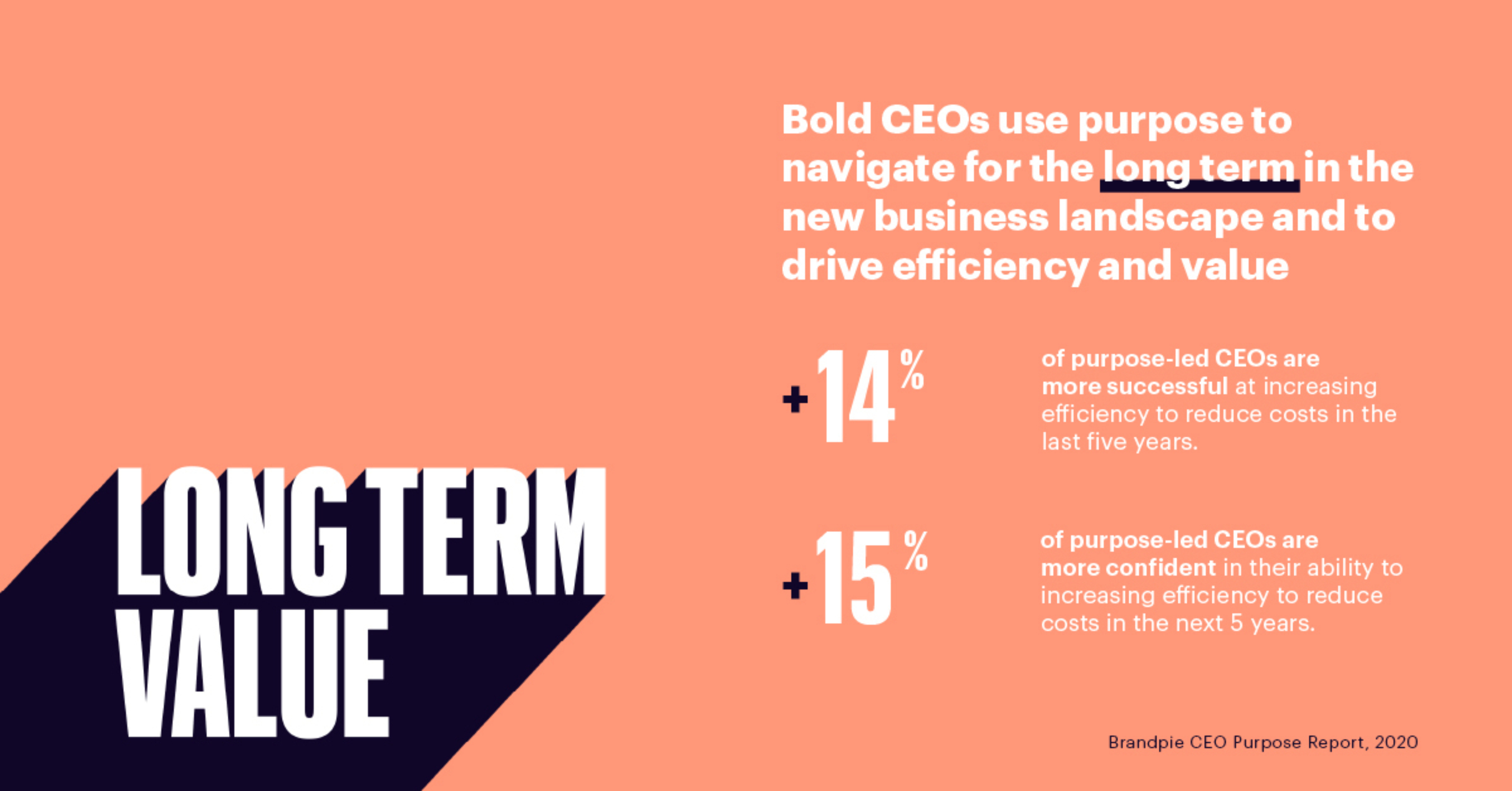 The purpose driven CEO
In this 2020 CEO Purpose Report – the second Brandpie survey on the relationship between CEOs and purpose – the consultancy gathered opinions from a broad range of 684 CEOs across Europe and the US, with a representative sample drawn from SMEs to corporates. Brandpie also surveyed CEOs with a range of different tenures, to ensure a balanced range of experience in the role.
The report considers the intersection between CEOs' relationship with purpose and their companies' external and internal successes and challenges. It shows how purpose helps CEOs when it comes to creating profit and driving long-term value creation, how purpose helps CEOs attract the right talent. And shows how purpose helps CEOs drive progress through technology, and expansion.
The report also includes a breakdown identifying CEO types and output along a spectrum, from Profit Drivers through to Purpose Champions, as well as reflections on how these findings can be of use to CEOs in the dramatically changing post-COVID-19 landscape.
The full 2020 CEO Purpose Report by Brandpie is available here.