Throughout 2018 we've started to see the beauty industry seriously embrace 3D printing, biotechnology, artificial intelligence (AI), cloud computing, the Internet of Things, augmented reality (AR), facial recognition, DNA analysis and new interaction technologies (voice and touchless gestures).
A very significant indicator of the fast-shifting environment was the acquisition of beauty tech specialist ModiFace by Estée Lauder in April for an undisclosed sum.
ModiFace was launched 11 years ago in Toronto, Canada, and quickly became the beauty industry's leading provider of AR and AI. Prior to the acquisition, Estée Lauder had worked with ModiFace to develop an application enabling AR hair coloring experiences.
The purchase is a smart business move and it'll be interesting to see how competitors respond. Coty, L'Oréal and Sephora have also worked with ModiFace. And although ModiFace claims it will honor existing relationships, it's hard to see how Estée Lauder will allow its competitors to benefit from a technology that is fundamentally changing the retail landscape.
Anyone who has visited a department store in the last few months will have noted that large AR smart mirrors are an increasingly disruptive and differentiating presence. The ability of in-store smart mirrors to personalize and visualize beauty recommendations in a simple, fast and convenient manner changes the store dynamic, making a beauty purchase as seamless and user-friendly as ordering an Uber.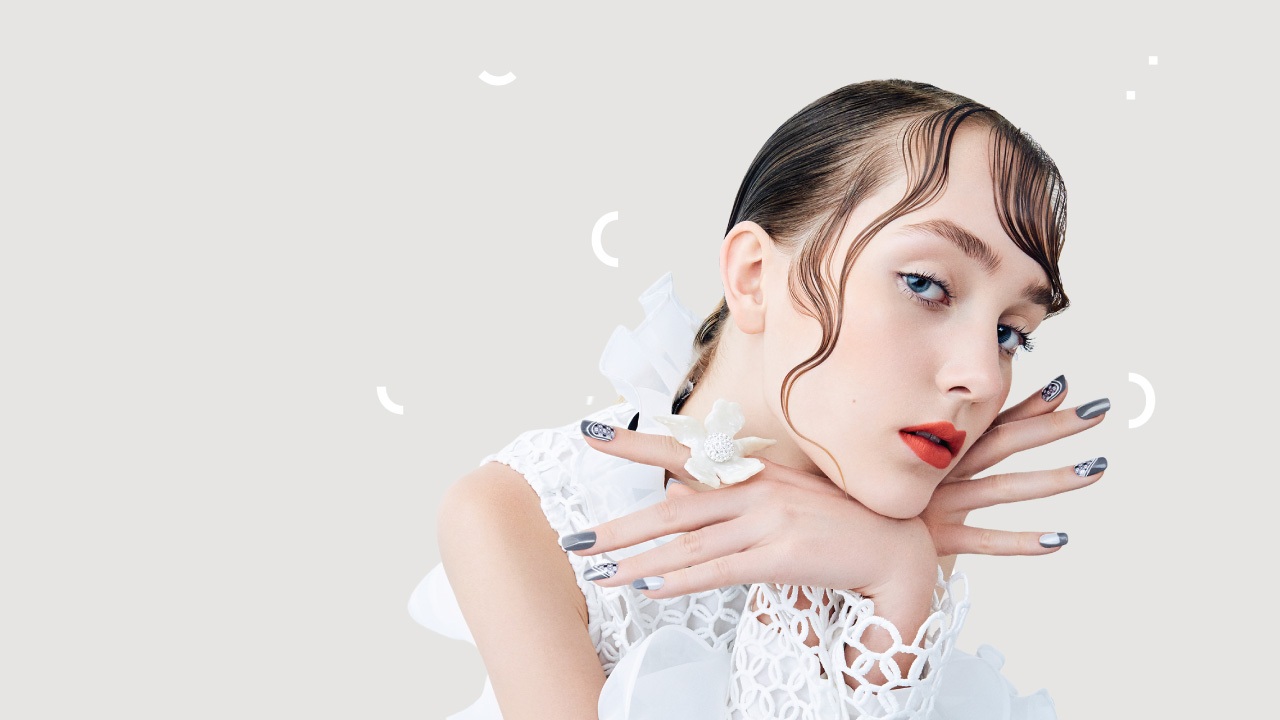 Memomi is another leader in this space. It creates high-end digital mirrors for luxury shopping environments. Shoppers use simple body gestures to get 360-degree back and side views of themselves wearing new outfits. The color or pattern of an outfit can be altered with just a single gesture. Users can virtually add accessories and other items without the need to physically try on anything. The company's makeup smart mirrors can also record makeup sessions and remember any products you try. They have also created applications for eyewear, making it super simple to check out and compare the glasses that best suit your features. Lighting is always key in a retail environment and the Memomi mirrors, like others in this fast-growing category, simulate natural sunlight to ensure the image and videos on-screen are color-corrected in the right way to enable shoppers to adjust the light environment to judge how they'll look in a variety of settings, from parks on a sunny day to offices or low-lit, romantic evening destinations.
As consumers become increasingly familiar with these types of functionality, it's expected they'll flock to those brands that deliver best-in-class experiences. Estée Lauder has recognized this trend and appears to have stolen a march on the entire industry. And this is likely just the beginning.
Owning the consumer digital experience in-store is vital because within a few short years smart mirrors will be a fixture in every self-respecting bathroom. Suddenly the bathroom mirror becomes an augmented reality e-commerce store with personalized video tutorials, customized product recommendations and purchases enabled by a simple voice command or wave of the hand. The brands that prepare themselves for this shift by establishing strong digital relationships ahead of time will be the ones best-equipped to maintain their customer relationships once every home effectively has a beauty store in the bathroom.
Now that ModiFace has been snapped up, similar technology players have an opportunity to play catch-up by partnering with Estée Lauder's now exposed competitors.
Connectivity and our most private places
As smart mirrors and devices make the leap from store to home they will enhance people's daily beauty routines in remarkable ways.
The HiMirror Plus is an Alexa-enabled mirror and personalized skin analyzer that also connects to a smart body scale to measure and display weight, body fat ratio, body mass index, body water, muscle mass, bone mass and basal metabolic rate. Smart mirrors make this kind of data visible, meaningful and actionable by presenting it in an intuitive, engaging way in our most comfortable and private spaces.
Myra Mirrors is taking a big picture view of the technology. They see the mirror as a personal assistant where beauty is just a single element of the experience. They expect smart mirrors to serve as a personal concierge, and information and entertainment hub.
But there is a barrier. Nobody wants a camera spying on them as they step out of the shower naked: watching them pee, floss or sing off-key while styling their hair.
CareOS is a start-up that's trying to solve this major privacy issue. Its head of communications, Chloé Szulzinger, likes to say, "What happens in the bathroom, stays in the bathroom." Its purpose-built operating system creates a private, secure network that allows devices such as smart scales, toothbrushes and mirrors to talk to one another within the bathroom while handing consumers complete control of any data they allow to leave the home.
CareOS hopes to become the bathroom standard and many partners are already onboard. The platform offers multiple features that should appeal to consumers. 4D visualization enables a smart mirror to give users eyes at the back of their heads, making styling hair a cinch and enabling people to confidently dye their hair by seeing how much product has been applied to the back of the head. Other features include product recognition. This means that a smart mirror can scan a product, identify it and then display a video tutorial on the mirror. It's like having your own personalized makeup assistant at your beck and call 24 hours a day. The software will also track blemishes. And though this won't enable medically qualified diagnoses, it will enable users to track changes in size and color to act as an early warning system.
CareOS has also thought carefully about the mechanical side of the experience. Smart mirror displays have to deal with steam and humidity. Touch interactions are likely to smudge the screens of smart mirrors. CareOS has solved this issue by integrating touchless gestures and voice interaction.
One partner already working with CareOS is Romy Paris, which has developed a kind of Nespresso for skincare. Romy's figure formulator, is like a 3D printer that makes personalized skincare products in the home. The company developed an algorithm in collaboration with dermatologists to understand what combination of ingredients will work best for your skin. The figure formulator uses an app to analyze your skin then combines that with other data (local pollution levels, weather, amount of sleep and exercise, etc.) to create the most appropriate skincare product for your needs at that precise moment in time.
Romy are by no means the only company innovating in this space. bareMinerals offers an application that analyzes skin in a similar way so they can offer custom-blended foundations. The technology that enables these personalized recommendations is increasingly powerful. One provider who has developed such software and licenses it to a range of companies is Cambridge Consultants. The firm brought the skin diagnostic platform, Skintuition, to market.
The technology that enables these personalized recommendations is increasingly powerful.
LVMH-owned retailer Sephora also has a similar technology which it has deployed in-store. Sephora and Pantone Color IQ use photographs to appraise skin tone and recommend foundations and concealers based on personalized data. Neutrogena also have a similar skin scanner offering.
Some companies are even using DNA to make beauty recommendations. Pathway Genomics Skin IQ uses gene testing to make skin assessments, and SkinGenie takes a similar approach combined with AI to assess risks based on specific skincare traits and curate product recommendations tailored to a user's genome. Skinshift is another company jumping on the DNA skincare bandwagon.
It's a fast expanding market.
Emauge is taking the trend for customized cosmetics a step further. Its machine uses a range of plant-based oils, selected from organic, sustainable and fair-trade farming cooperatives to create more than 100K product combinations in just 3 — 10 minutes. The Japanese OpenNail project uses Toshiba's 3D-printing tech to produce nail tips that perfectly fit a user's nails. O2Nails is already ahead of the game. Its mobile nail printer and app enables users to design and print nails in less than 60 seconds. The Chinese company behind the miniature printer was recently recognized by Forbes magazine as one of China's top 10 most innovative products.
FOREO's UFO is a handheld innovation that hopes to replace facial sheet masks and deliver a better alternative that works in seconds. The UFO does this by mixing advanced dermal technologies with Korean mask formulas and then applies a patented technology to deliver T-sonic pulses to boost the absorption of those active ingredients. You simply hold the device in your hand as it glides across your skin. The company also claims it puts the power of LED light therapy in user's hands with three targeted photofacials in a single at-home device. Glamour magazine wrote, "For those who struggle to sit under a sheet for more than 10 minutes, you'll be in heaven — it takes just a minute and a half to complete a treatment."
It seems there's no beauty product that can't be made smart.
In 2017, L'Oréal partnered with Withings to introduce a smart brush that can tell if you're brushing your hair too hard. And Schwarzkopf have an handheld device that measures hair moisture, quality and color.
However, it's not all about looking good. La Roche-Posay has introduced a stretchable, smart UV patch. When applied, this nonintrusive, ultra-thin, ultra-water resistant patch monitors your exposure to harmful UV rays and communicates with your smartphone to help educate users on sun safety.
Beauty tech - behind the surface
If it's the gadgets that have the wow factor and seduce consumers into engaging with new experiences, the real impact may lie beneath the surface. Tech is fundamentally changing how the beauty industry operates.
Two trends are important to observe from an operational and business model perspective. The first is how enterprise software solutions are changing the landscape. Kustomer is a CRM-style customer experience platform for the beauty and fashion industry that makes it easy for even the smallest salons or product start-ups to offer their customers a best-in-class experience. FlexyBeauty is another salon and spa cloud-based solution that already has a customer base of over 4,500 salons who use the platform to offer simple booking, e-commerce stores, mobile apps, etc.
For those outside the beauty industry such enterprise software solutions might not seem revolutionary, but until recently the journey experienced by many customers was far from best-in-class. Now such software is enabling small beauty businesses to know their customer's drink preferences, what treatments they enjoy, whether it's their birthday, if their stylist or therapist is running overtime with a previous customer, etc. Under the hood of such systems are performance management dashboards that help owners understand which services are creating the most value and other business critical KPIs.
The second trend having a major impact is the emergence of direct-to-consumer subscription services offering customized beauty boxes. The low cost of technology, cloud services, ease of fulfillment, etc. have made it much easier for new entrants to scale quickly and build brands in ways that would have been impossible just a few short years ago.
Birchbox, BoxyCharm, Ipsy, Julep, Glossybox and Scentbird are just some of the beauty box subscription services consumers can choose from. And now the mainstream brands are getting in on the act. For just $10 a month, PLAY! by Serphora curates the new and best-selling products it claims to be most excited by. Recipients get five makeup, skincare and haircare samples, bonus products, exclusive tutorials, makeup bags and invitations to special in-store events.
The beauty box trends caters to all kinds of niche markets. Love Goodly targets vegan beauty enthusiasts with their all-natural, cruelty-free, eco-friendly mix of beauty, wellness and lifestyle products. The cruelty angle is an interesting one for the sector. MatTek in Boston grows human skin in its lab and sells it to companies making anti-aging creams, tanning lotions, etc. In Europe, many animal testing techniques are now illegal and it's likely only a matter of time until all new beauty products will have been tested on synthetic human skin. The fact that the industry is taking this biotech seriously is evidenced by the fact that MatTek's main competitor is EpiSkin, a subsidiary of L'Oréal.
The ability of beauty tech to quantify every wrinkle and recommend the perfect personalized solution will undoubtedly have some unintended consequences. As if smartphone portrait modes and society's obsession with instagrammable moments haven't made us all narcissistic enough already, the ability of AI to augment appearance and guide us to our "better" selves may lead to ever-increasing levels of anxiety and self-absorption. Or perhaps all this data will provide us with a sense of control, making us feel more comfortable in a world that's changing faster than we can comprehend.
While consumers increasingly demand that brands play a positive role in society and do no harm, the bigger impact of technology might not be quite so straightforward.
One thing is for certain. As technology enables mirrors to gaze at us ever more intimately, the brands that we trust to become the center of our smart bathrooms and dressing rooms will become our daily "truth tellers," establishing ever more intimate relationships with us. Those that succeed will do so through the quality of experience, differentiated functionality and the simplicity, seamlessness and perfectly executed design with which they can make themselves part of our most valued environment — the home.
---
Images courtesy of O2Nails
Originally published in Magpie: Issue 3
Issue 3
Beauty
New beauty in the age of inclusivity
Read magazine